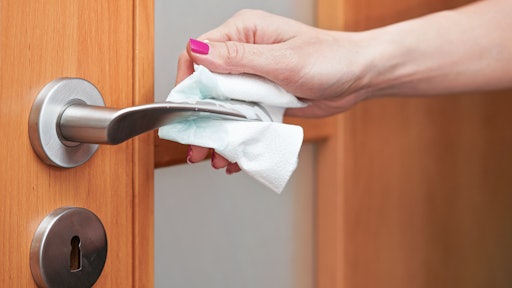 Lubo Ivanko - stock.adobe.com
Many state/local Coronavirus Disease protocols recommend reducing the number of touchpoints in buildings. Safer2Open touchless solutions offer a user-friendly and cost-efficient solution to coincide the recommended protocols.  
Push/pull hardware allows doors to be opened with the hip, arm, or foot while pull methods are almost strictly designed to be grasped by the hand. On the other hand, motion sensors that work in conjunction with automatic operators enable a complete touchless method for opening doors. 
These door hardware solutions help improve the facility safety by minimizing the spread of germs through high-frequency touch points within a building.  
Low-touch solutions 
Wave-to-open
Electromagnetic door holder
Electric latch retraction
Hook
Push/pull paddle trim
Companies in this article