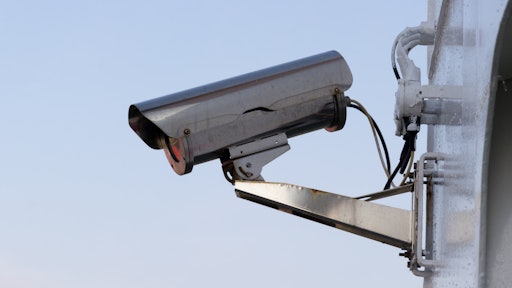 Pexels
When paper-based health screenings quickly became an inconvenience to manage remotely, Wisconsin-based contractor company, The Boldt Co. turned to a digital solution. Managers now are using facial recognition and temperature scanning from a mounted camera to ensure employees aren't showing signs of the Coronavirus disease.
Before the digital screening, policies required workers who chose to work in the office or job sites to fill out a paper form about their recent possible contact history, which then needed to be scanned and filed by someone working remotely. The new facial recognition solution has been rolled out to 12 of the 14 total nationwide offices, according to Dave Much, Boldt's director of emerging technologies. 
"Boldt solution uses "anonymous mode," which measures facial temperature separately from facial recognition, and displays it for the person to see," he says. "Additionally, the data is only stored for one week before it is destroyed."
Now that many people are covering their faces to help reduce the spread of COVID-19, how well do face recognition algorithms identify people wearing masks? The answer, according to a preliminary study by the National Institute of Standards and Technology (NIST), is with great difficulty. Even the best of the 89 commercial facial recognition algorithms tested had error rates between 5% and 50% in matching digitally applied face masks with photos of the same person without a mask.
If an employee is displaying symptoms or is at a higher risk of contracting COVID-19 due to contact with someone who has symptoms, the system flags the worker and they are taken aside for further action.
While employee health screenings are a best practice for keeping Coronavirus at bay, there are legal implications that contractors need to be aware of, according to Florida attorney Rick Blystone, labor and employment partner at Cotney Construction Law.
The Americans with Disabilities Act (ADA) prohibits employers from questioning employees about their health, but since the pandemic began, the EEOC has given examples where it may be appropriate for a company to conduct medical screenings on employees to ensure the health and safety of others in the workplace. These include: 
Asking employees who are ill at work or who call in sick if they are experiencing symptoms of fever, chills, dry cough, shortness of breath or sore throat.
Requesting information from employees who return from travel about the locations they visited and any symptoms they may be experiencing resulting from the travel.
Taking employees' temperatures to determine if they have a fever.
Conducting screenings if the employee is known to have been exposed to a person who is a confirmed carrier of COVID-19. 
An exception to this occurs when the employee who has tested positive gives written consent to the employer to make disclosures about his or her condition to co-workers or other third parties.