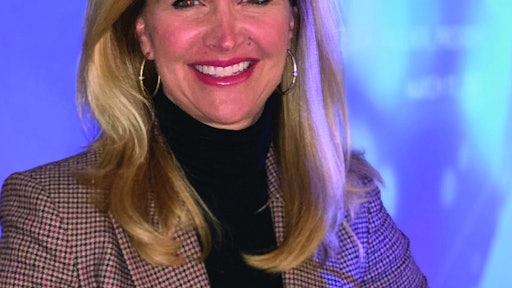 Anderson lock
Cortney Anderson Wascher has been elected second vice president of DHI's Board of Governors for the 2020-2021 term. The Board of Governors provide leadership for individuals from across the country who are actively engaged in the door and hardware industry, as well as corporate members who represent companies that manufacture doors and door hardware.
According to DHI.org, Wascher was named president of Anderson Lock in 2006, the locksmith business her father founded. Anderson soon after received national certification as a Woman's Business Enterprise in 2012. From there Wascher serves on the State of Illinois Private Detective, Private Alarm, Private Security, Fingerprint Vendor and Locksmith Board of IDFPR (Illinois Department of Financial and Professional Regulation), and other national advisory boards.
In 2017, the DHI Award of Merit was awarded to Wascher, and the following year she received Builder's Hardware Manufacturers' Association (BHMA's) "Award of Excellence". Wascher was recognized for selling the highest quality product solution while also being a resource for expert technical advice.