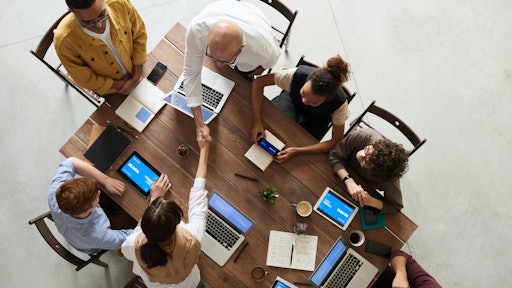 Pexels
The Zigbee Alliance announces ASSA ABLOY Group has joined the Alliance's Board of Directors. The hardware company is already an active member in the Connected Home over IP project within the alliance, contributing experts to develop the new, royalty-free connectivity standard for increased compatibility among Internet of Things (IoT) devices. 
ASSA ABLOY was founded in 1994 and has grown rapidly from its roots in mechanical locks and hardware into a variety of access solutions for managing access into residential homes and commercial and institutional buildings.  
"Having this trusted company join our promoter ranks will strengthen the quality and reach of the important work being done by alliance members, especially in the critical categories involving security, safety, and openness," says Tobin Richardson, President and CEO, Zigbee Alliance.  
Covering all needs for products and services related to access control such as locks, doors, and entrance automation solutions, ASSA ABLOY designs and offers the feeling of safety and security in any environment. 
"As a major manufacturer of residential and commercial access solutions, our product lines depend on efficient, reliable, and secure communications to operate effectively," said Martin Huddart, Head of Smart Residential, ASSA ABLOY. "Connectivity based on open, global standards is what's going to drive this next generation of smart home and building products, so it's important we're involved in initiatives like Project CHIP and that we collaborate with other domain experts as part of the Zigbee Alliance Board of Directors," he added.