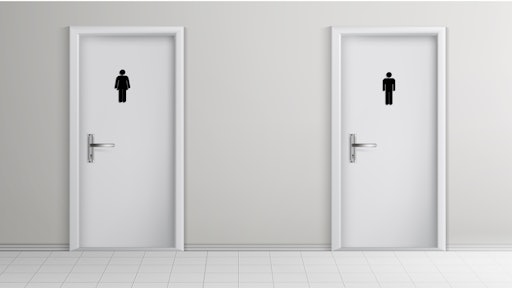 vectorpocket- Adobe.Stock
Trimco announces a partnership with Scranton Products, a wholly-owned business unit of The AZEK Company. Trimco and Scranton have partnered in the development and launch of Healthy Hardware bathroom partition hardware manufactured from CuVerro EPA certified bactericidal copper alloys.
"We are excited to finalize and announce our partnership with Scranton Products. With this partnership, we bring another industry-first portfolio of products to the commercial building materials market," states Trimco Vice President, Adam Matusz. "The new line of partition hardware leverages Trimco's Healthy Hardware bactericidal copper touch surfaces; materials that are registered with the U.S. Environmental Protection Agency (EPA) that when cleaned regularly, have been proven to kill 99.9% of infectious bacteria* like e-coli, MRSA and Staph. This further advances our Mission of innovating, designing, and manufacturing quality products that make our world safer, healthier, more accessible, and fashionable."
The addition of partition hardware furthers the Healthy Hardware bactericidal copper ecosystem, which includes Trimco's Ultimate Countertops, Ultimate Restroom Pulls, Ultimate Foot Pulls, AP300 Adjustable Pulls, Hands-Free Solutions along with a wide range of standard pulls, grips, flush pulls, push/pull plates, etc.