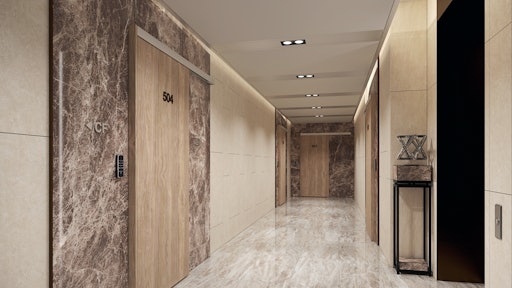 Mantion
Discover our new touchless motorized hardware for sliding doors: MOVENTIV is an innovative, ultra-quiet, high-performance technology that can be controlled remotely via a smartphone proprietary application and with a wide range of accessories.
MOVENTIV 60 is the ideal solution for the automation of your sliding doors, wherever you want to install it. Its timeless design and compact size make the MOVENTIV an indispensable product for your projects.
The product is guaranteed for 500,000 cycles or 5 years – a long-term warranty that provides you with peace of mind.
The smartphone application will provide you with all the essential information to facilitate maintenance.
Harmonious Blend of Technology
L2M connected motor with magnetic field drive: ultra silent, incredibly efficient, well designated, and touchless.
Easy to Use
Allowing for customized daily management of your locking system, MOVENTIV offers a wide range of accessories, all controlled by the mobile app.
Easy to Install
Pre-assembled track and plug-and-play function: two benefits that make all the difference for an easy and quick assembly.
Easy to Care For
Simplified maintenance thanks to information available in the mobile app. Optimized reliability and low maintenance thanks to the contactless motor.
Different possible configurations
MOVENTIV is the ideal solution for automating doors that weight between 45-130 lbs. The standard MOVENTIV 60 is available in four models: for doors with a maximum width of 32-1/2, 36-1/2, 40-1/2 and 44-1/2 in.
Our hardware has been designed to adapt to any interior sliding door made of wood (1-3/8 in. or 1-3/4 in.) or glass (5/16 in. or 3/8 in.). It's very compact size and anodized aluminum finish make it a discreet addition to any interior.
Operate your sliding door remotely and much more…
Opening, closing… you can control your motorization with your smartphone, in the same way as with a remote control. But the application goes even further! You can lock the door, adjusts the opening/closing speed, control accessories, switch on the LED headband.
Mantion, innovation and quality as priorities
Mantion has been designing and manufacturing sliding hardware since 1920. It designs, manufactures and markets sliding hardware for door in the building sector and overhead monorail handling systems for industry.
The company, initially specialized in ironwork, quickly turned to sliding door accessories in a mainly rural context and was thus able to equip a large majority of French agricultural buildings.
Thanks to the commitment of its 200 employees and its taste for innovation, Mantion has become a leader in its field. Indeed, 10% of its workforce is dedicated to research and development and 4% of its turnover is invested in innovation in order to offer the best products to its customers.
The company, which has a very active policy of registering patents at the international level, offers a catalog of 4,500 references. Each of them undergoes rigorous testing to guarantee their high quality and reliability. There is a Mantion solution for every need. Mantion is expanding internationally through its brands SPORTUB, HERCULE and MINISPORT. Thanks to its three laboratories located in Besançon, Warsaw and Genlis, 45% of the company's activity is exported to more than 80 countries on five continents.