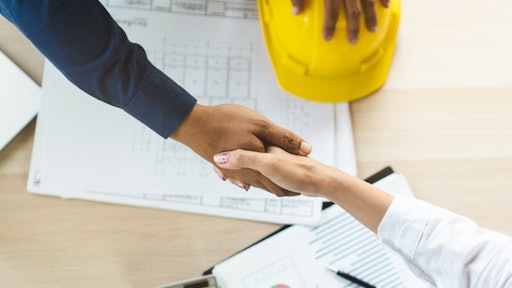 Pormezz-Adobe.stock
The Door Hardware Institute (DHI) and the Door Security & Safety Foundation (DSSF) announced on Friday, Feb. 12, the impending departure of Interim Chief Executive Officer (CEO) Sharon Newport, CAE.
"Sharon has held leadership roles with DHI and DSSF for over 11 years," said DHI President David M. Sylvester, PSP. "She has chosen to set out on a new mission by becoming adjunct faculty at Georgetown University and launching her own consulting firm to support leaders and their organizations with cultural and strategic transformations. We are excited about Sharon's new endeavors, and that she has the confidence to leave a secure position with a healthy trade association in order to embark on new and important challenges. Sharon's contributions to our organization and the industry-at-large have been significant — she will be dearly missed and we wish her all the best."
DHI has successfully navigated several transformations in recent years, driven by changes in the economy, transition from a standalone organization to an association management company (SmithBucklin), industry evolution and consolidation, and a global pandemic. DHI has continued to reinvent itself in order to provide critical value and relevance to DHI members and the DSSF community.
DHI's Board of Governors will begin a formal search process to hire a new CEO immediately, aiming to finalize the search in the coming months. Newport will remain with the organization as interim CEO throughout the selection process.
"I cannot thank DHI and DSSF enough for their support and their leadership over the last 11 years," said Newport. "I am proud of what DHI and DSSF have accomplished throughout my tenure to educate and advocate for our members, the companies we represent and this important industry."