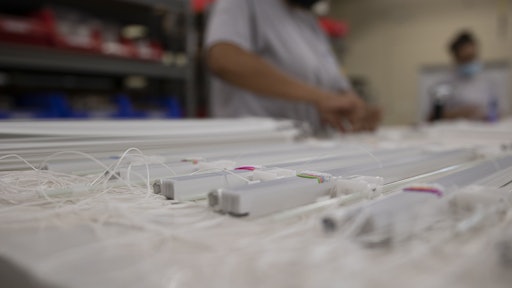 Privacy Glass Solutions
Privacy Glass Solutions announces that all design, engineering and assembling of the BetweenGlassBlinds has been moved to the USA. Privacy Glass Solutions services all North America and has been selling it's BetweenGlassBlinds here since 2005. These products will be used in thousands of healthcare, commercial, education, and high-security environments throughout North America.
"We are proud to be able to say that our BetweenGlassBlinds are now 100% Designed, Engineered, and Assembled here in the USA.", stated Kevin Roth, CEO and founder of Privacy Glass Solutions. "Bringing jobs to the community and growing our Privacy Glass Solutions team is very important and positions us for rapid growth."
Both stylish and contemporary in appearance, BetweenGlassBlinds are double-glazed units, complete with fully integrated Venetian blinds, and hermetically sealed between two panes of glass. They are simple to maintain, as the blinds contained within the sealed unit are safe from dust and dirt.
The new and improved BetweenGlassBlinds products boast enhanced internal mechanisms. These improvements ensure that  the highest quality blind system is being delivered to valued customers. Additionally, color selections have been updated to reflect the requests and demands of today's environment.
"This is a very important step in the growth target for the company.", said Jamie Clingan, Marketing Manager, Privacy Glass Solutions. "Quality improvements, expanded selections and faster turnaround times are all key components in making this transition a success."