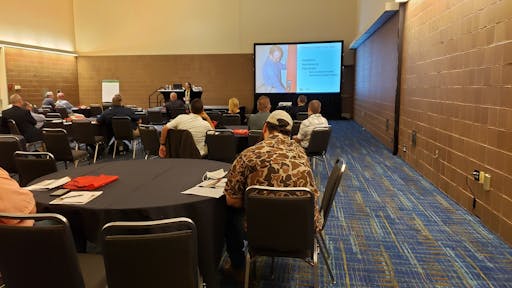 Gigi Wood
The Covid-19 pandemic affected buildings and facilities in a variety of ways to help people avoid touching surfaces and to create one-way traffic to maintain social distancing. In doing so, fire door hazards were created. Kristin Bigda, technical lead of building and life safety at National Fire Protection Association (NFPA), outlined the hazards her organization witnessed since early 2020.
During the COVID pandemic, many ITM programs were put on the back burner, while facilities were focused on navigating other new health and safety requirements to keep buildings and occupants safe, such as implementing social distancing strategies, reconfiguring building spaces, new cleaning and sanitizing practices, occupancy restrictions and more. As buildings return to full operations, it's the great time to reexamine and revamp fire door and ITM programs, to ensure NFPA compliance, Bigda says.
"Fire doors being propped open so people wouldn't touch them compromises fire safety," she says. "Changing egress routes for one-way travel means sometimes forgetting fire and life safety. And wedging fire doors open is not permitted."
Bigda reviewed various guidelines for installation, testing and maintenance (ITM) of fire doors, including the 13 inspection points that should be reviewed.
"We're trying to inform people about the importance of fire door safety," she says. "It's also important to do the corrective action."
Her ITM takeaways included:
Fire doors are a fire protection system and cannot be neglected or overlooked, even for other health and safety issues.
Keep fire doors operable.
Fire door ITM is still new to many owners, contractors and other professionals.
Confirm the edition of NFPA 80 applicable to you.
Some of the recent significant changes to NFPA 80, 2022 edition include:
Non-required opening protectives.
All fire rated opening protectives.
Annual frequency of inspections.
Fusible links.
Fire door signage.
Other door assembly inspections.
Field labeling.
Swinging doors with fire doors hardware inspection.
To read more about NFPA 80, read the standards here.