ACBM staff
Speaking to attendees of Viewpoint's "Connected Construction at Work" virtual conference on May 18, Steve Jones, senior director, Industry Insights Research at Dodge Data & Analytics, foresees a largely promising future for the construction economy – one that could be even brighter if Congress passes even a scaled back version of President Biden's proposed infrastructure spending proposal.
Dodge Data expects construction starts to bounce back this year and next from a 9% decline in 2020 brought on by pandemic influences – what Jones describes as a "blip" compared to the steep double-digit drops of the Great Recession. U.S. total construction starts are forecast to be up 4% in 2021, moving from $778 billion to $810 billion, before climbing another 8% in 2022 to $877 billion and surpassing even the 10-year high point of $856 billion in 2019.
Outlook by Sector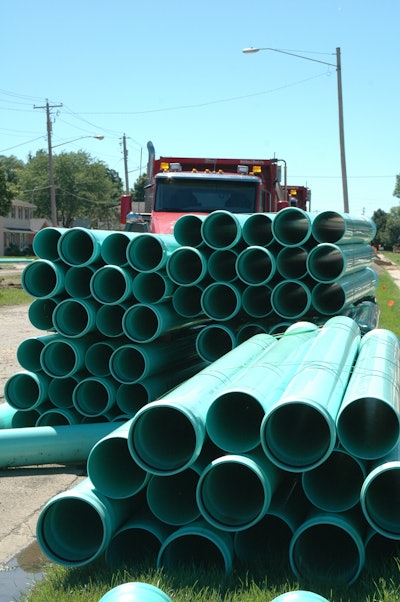 Some sectors of the construction economy will see greater gains than others. According to Jones, after dropping a startling 24% in 2020, commercial construction is projected to grow by 6% this year and another 10% in 2022, aided in large part by the explosive growth in warehouses. This "quiet little business back in 2005" now represents roughly 30% of commercial construction activity, buoyed by skyrocketing e-commerce.
"[Warehouse] was up 6% last year when most other sectors were down," said Jones. "It will be up 8% this year and 7% next year."
Unsurprisingly, office starts fell 22% in 2020 but are expected to rebound by 8% in 2021 and another 10% in 2022. The largest percentage of that increase will be in data centers, however, which are forecast to leap 40% this year and rise again in 2022.
Institutional building fell in all sectors in 2020, with recreation, transportation, dormitories and religious buildings taking the hardest blows. Recovery is anticipated to be slow. "We're looking at that going up 1% this year and another 7% next year," Jones said. "Some of this, of course, is state funds – state level funding is going into an awful lot of institutional type of work."
Manufacturing building starts, which had not had a particularly strong recovery after being "hammered" during the recession, got "hugely creamed by COVID," said Jones. "When people stop spending, [you] stop building the manufacturing capacity to support that kind of consumption," he stated. "We're looking at a kind of flat year this year, a little bit of a lift (+8%) next year. But it's not a necessarily robust part of the economy."
Nonbuilding starts (primarily heavy highway and civil construction) fell 12% in 2020. However, investment in public works lends stability to the sector, with the stimulus bill announced earlier this year providing a further boost behind what was already expected to be a decent lift of 5% in 2021 and 6% in 2022. This forecast was largely based upon highway bill reauthorization this Fall.
"We were pretty much counting on a renewal of some kind of the FAST Act that was put in place five years ago," said Jones. "We were looking at about $300 billion being pumped into [nonbuilding construction] over another five-year period… even before the spending bill."
Big Opportunities Even in Mid-sized Infrastructure Plan
"As we're all aware, back on March 31st, the President proposed the [$2.3 trillion] American Jobs Plan. Construction in its broadest definition accounts for about $1 trillion out of that," Jones noted, with roughly $620 billion going to transportation-related initiatives.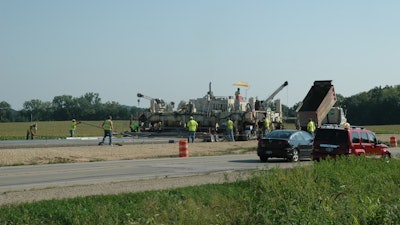 Jones put the chances of the plan passing in its current form at just 30%. Rather, Dodge Data predicts a "middle of the road" plan that adds roughly $550 billion on top of the $300 billion already anticipated for highway bill reauthorization. Based on how stimulus dollars were allocated following the Great Recession, it anticipates $100 billion to be dedicated for roads, bridges and road safety, another $100 billion to affordable housing and the rest to be split between public transit, education, water and sewers and other infrastructure-related initiatives.
"But there are still so many unknowns yet to be worked out," he admitted.
Based on this assumption, "our forecast isn't quite as aggressive as the full American Jobs Act would have been," Jones said. "But it's still a significant increase – a 38% increase in spending."
Highway and bridge starts will see the greatest benefits of the projected plan. "Our forecast is actually pretty much the same as what would have happened with the American Jobs Act because this is where most of the money is going to end up getting targeted," said Jones. "It's over twice as much as that bullish forecast that we had in the original.
"Clearly, [there are] still a lot of unknowns around what this package is going to be made up of, what's going to be in it and how it will actually be dispersed," he noted. "But no doubt about it even a limited infrastructure plan would have a huge and meaningful impact. Over a five-year span of forecasts, the jobs plan is stronger in terms of all of our personal interests here. But even our projected plan is going to be a fantastic boon to the construction economy around a lot of various sectors."
Companies in this article