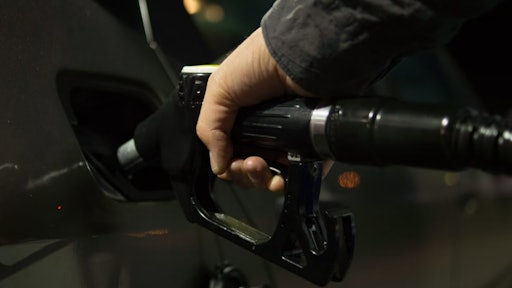 PEXELS
President Joe Biden announced today a ban on Russian oil and gas and energy. Russian oil will no longer be accepted at U.S. ports.
"This is a move that has strong bipartisan support in the Congress and, I believe, in the country," Biden said. "Americans have rallied support — have rallied to support the Ukrainian people and made it clear we will not be part of subsidizing Putin's war."
The oil and gas industry makes up as much as a fifth of Russia's Gross Domestic Product (overall Russian GDP is small – less than half that of the United Kingdom for example, even though it has more than double the population). Oil and gas accounts for 60% of the nation's exports and 30% of federal budget revenue, giving Putin a significant flow of money for which he is not accountable to citizen taxpayers.
Reuters reports that the United States imported more than 20.4 million barrels of crude and refined products per month on average in 2021 from Russia – about 8% of U.S. liquid fuel imports, according to the Energy Information Administration. Record Russian imports in 2021 resulted from hurricane damage to refining capacity in the Gulf Coast. Reuters says the ban is expected to send already high gasoline prices and soaring.
What about the reserve?
On March 1, the U.S. Department of Energy committed to releasing 30 million barrels of crude oil from the U.S. Strategic Petroleum Reserve to ensure supply of petroleum in response to Russia's Ukraine invasion. Release of U.S. reserves is coordinated with the 31 members of the International Energy Agency (IEA). Other IEA member countries agreed to release an additional 30 million barrels of petroleum from their emergency reserves, bringing the total release to 60 million barrels.
Selling reserve barrels has a very temporary effect on prices, as it does not change production rates.
"We're moving forward on this ban, understanding that many of our European Allies and partners may not be in a position to join us," Biden said. "The United States produces far more oil domestically than all of European — all the European countries combined.  In fact, we're a net exporter of energy.  So we can take this step when others cannot.
"But we're working closely with Europe and our partners to develop a long-term strategy to reduce their dependence on Russian energy as well."
Britain announced shortly before Biden's remarks that it would phase out the import of Russian oil and oil products by the end of 2022.
Sanctions already working
"We are enforcing the most significant package of economic sanctions in history, and it's causing significant damage to Russia's economy," Biden said.
The value of the Russian ruble is down by 50% since the Ukraine invasion, subsequent sanctions and actions against Russian banks. One ruble is worth less than an American penny.
But since the Russian military buildup on Ukrainian borders, the price of the gas at the pump in America has risen 75 cents to a record-high $4.10 cents per gallon (national average). "And with this action," Biden warned, "It's going to go up further."
The EIA reports today that daily spot prices for Brent crude closed at almost $124 per barrel in the first week of March in the context of sanctions on Russia, low inventories and persistent economic pressures pushing oil prices higher.
The EIA expects the Brent price will average $117 per barrel in March, $116 per barrel over the second quarter and $102 per barrel in the second half of 2022. But the agency warns that its price forecast is "highly uncertain" in the context of Russia's progressive war and the potential for changes in sanctions.
No time for gouging
"To the oil and gas companies and to the finance firms that back them: We understand Putin's war against the people of Ukraine is causing prices to rise," Biden said. "That's self-evident. But — but, but, but — it's no excuse to exercise excessive price increases or padding profits or any kind of effort to exploit this situation or American consumers."
Oil and gas companies were already reporting dramatic upswings in profit on closing the fourth quarter of 2021. Soaring commodity prices delivered BP its highest full-year net profit in eight years, lifting the firm's stock price more than 23% year-to-date, according to fourth-quarter reports delivered in early February.
Stock prices of Chevron and Exxon rose 5.2% and 0.8%, respectively, just today with the announced Russian energy-imports ban.