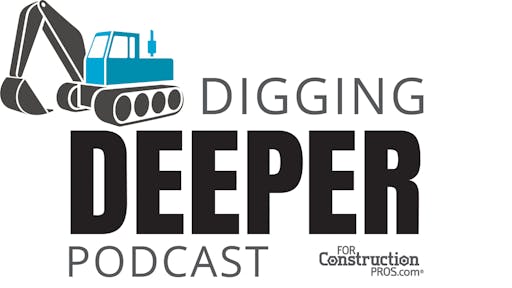 Listen to this Digging Deeper podcast as Larry Stewart talks with Richard Branch about Branch's expectations and predictions for construction spending during the second half of 2020.
Richard Branch, chief economist for Dodge Data & Analytics (formally McGraw Hill Construction), focuses on ensuring Dodge's expertise in tracking, analyzing and forecasting construction activity, and working closely with national, regional, and trade media to share this insight. This includes continued execution of the monthly Dodge Momentum Index and National Construction Starts research, as well as serving as anchorman for the prestigious and widely circulated Dodge Construction Outlook — a seminal reference for the industry.
He is an industry veteran with 20 years of experience as an economist at various consulting and publishing firms, and is well versed in helping organizations gain the insight they need to enhance their profitability.
Most recently, Branch served as Senior Economist at Dodge and his 10-year tenure has included developing a construction forecast model for Canada, as well as several in-depth reports across key verticals such as education and healthcare. He is also a contributing author for the Construction Market Forecasting Service (CMFS), which provides five-year projections for 22 U.S. building types.
Branch holds a Master's degree in Economics from Boston College, and an undergraduate degree in economics from the University of Ottawa in Canada.