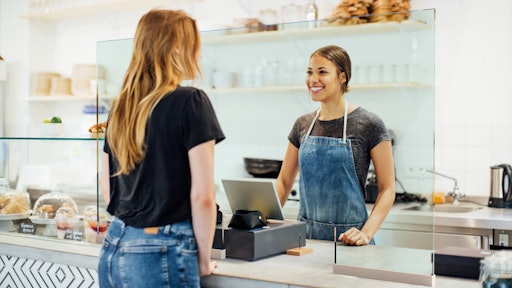 Locksmith Ledger International
There are predictions that the harmful health effects of the COVID-19 pandemic will be corralled soon, but they remain to be realized. Even so, there will be a transitional period when the population starts to get a vaccine, get tested and voluntarily comply with Centers for Disease Control and Prevention recommendations.
In the meantime, people are avoiding going out, and, in many cases, state governments are setting restrictions on schools, churches, businesses, restaurants and other places.
The locksmith has to be prepared to provide products that not only enhance security, but also the welfare of their client's premises — not just during the health crisis, but also into the future.
Many facilities, such as schools, transportation and hospitals, will transition to better detection and controls as a new normal for acceptable levels of security, safety and hygiene.
You all know about traditional products that have come to the forefront, such as wave-to-open touchless actuators and door operators. Here are a few new products to consider to help clients maintain the safety of their premises.
Clean by Codelocks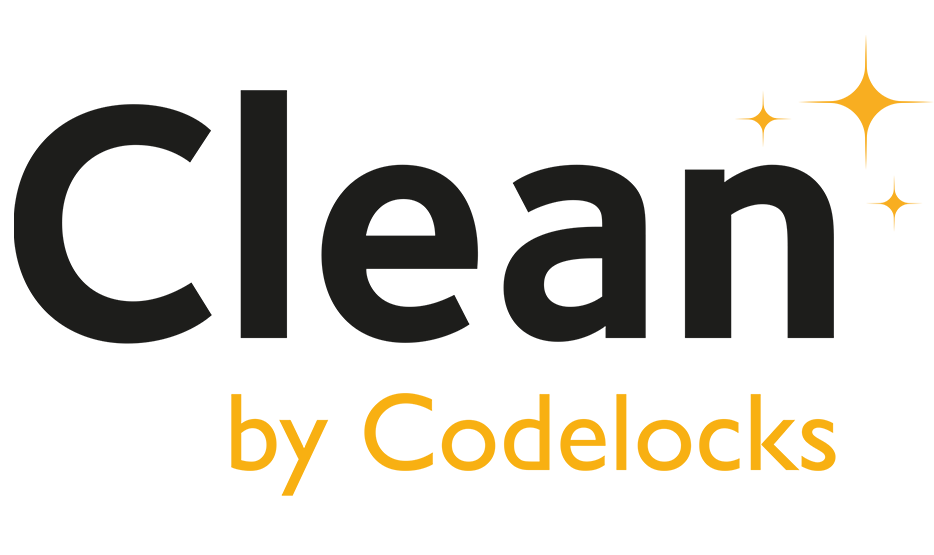 Codelocks introduced a clear coating that's said to reduce bacterial growth by 99.96 percent. Clean by Codelocks is a durable coating that uses a process called photocatalytic oxidation. This allows the coating to react to light and convert harmful bacteria and germs into a nontoxic compound, which results in a clean and hygienic surface. The coating is resistant to chemical cleaners and provides enhanced, active protection against bacteria.
Clean by Codelocks is the result of a partnership with USA Nanocoat, which makes LumaClean Multipurpose Photocatalytic Coating. Matt Welty, vice president, Americas at Codelocks, says the coating can be applied to all Codelocks products and is aimed at offices, schools and hotels.
Codelocks says the coating should be used with existing cleaning and sanitization processes. Customers may opt for the coating simply by ticking a checkbox next to the chosen product on Codelocks' website.
More info: www.codelocks.us/cleanbycodelocks
dormakaba SHIELD
Clear protection has become an essential element in creating hygienic person-to-person interaction. SHIELD hygienic protection glass is a new product by dormakaba that provides temporary or permanent protection that maximizes safety without compromising aesthetics. SHIELD protects customers and employees, while minimizing the spread of germs.
SHIELD designs are easy to install, regardless of a building's layout or application. It can connect glass elements to each other or to existing surfaces, such as service countertops, reception areas, desks and other fixtures.
SHIELD glass is mounted and fixed at the bottom, with free edges and sides, or it can be fixed between two columns or walls, with or without a partial downward connection. Partitions can be permanent or temporary and are assembled and installed quickly.
SHIELD glass also is more resistant to scratching than is acrylic or Plexiglas panels, which results in minimal replacement. The glass can endure repeated cleaning, using soap and water as well as a host of cleaning and disinfecting agents, all without surface degradation or discoloration.
SHIELD is available in multiple styles and designs that connect glass elements to each other and provide protection.
More info: www.dormakaba.com
Alvarado Motorized Full Height Turnstiles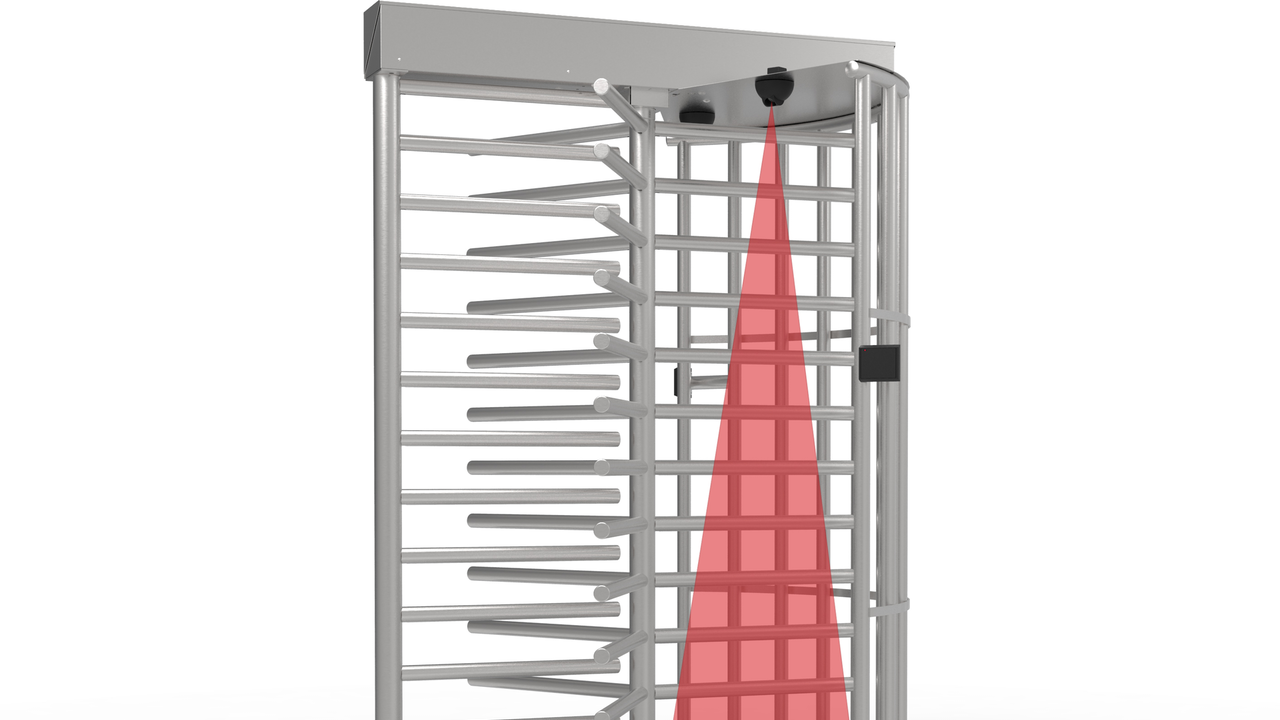 Alvarado_TouchlessAlvarado
Alvarado, a division of dormakaba, now has motorized, full-height security turnstiles that provide touchless entry. The motorized capability is available for the MST and CLST turnstiles, as well as the tandem versions of those, the MSTT and CLSTT.
How they work: After presenting a valid entry credential, an overhead sensor on the turnstile detects the user as they enter. Rotation begins and completes automatically, which eliminates the necessity for users to push through.
In addition to providing hygienic employee and visitor access control, this product also provides perimeter control and one-way exit control while preventing unattended entry. Time and attendance integration also is available.
The turnstiles provide quiet, safe operation and single or bidirectional access control. Either rotation direction can be fail-safe or fail-secure. The turnstiles also are suitable for outdoor applications.
Field retrofit kits are available to add touchless functionality to the proper installed turnstiles.
More info: www.alvaradomfg.com
CDVI FTC-1000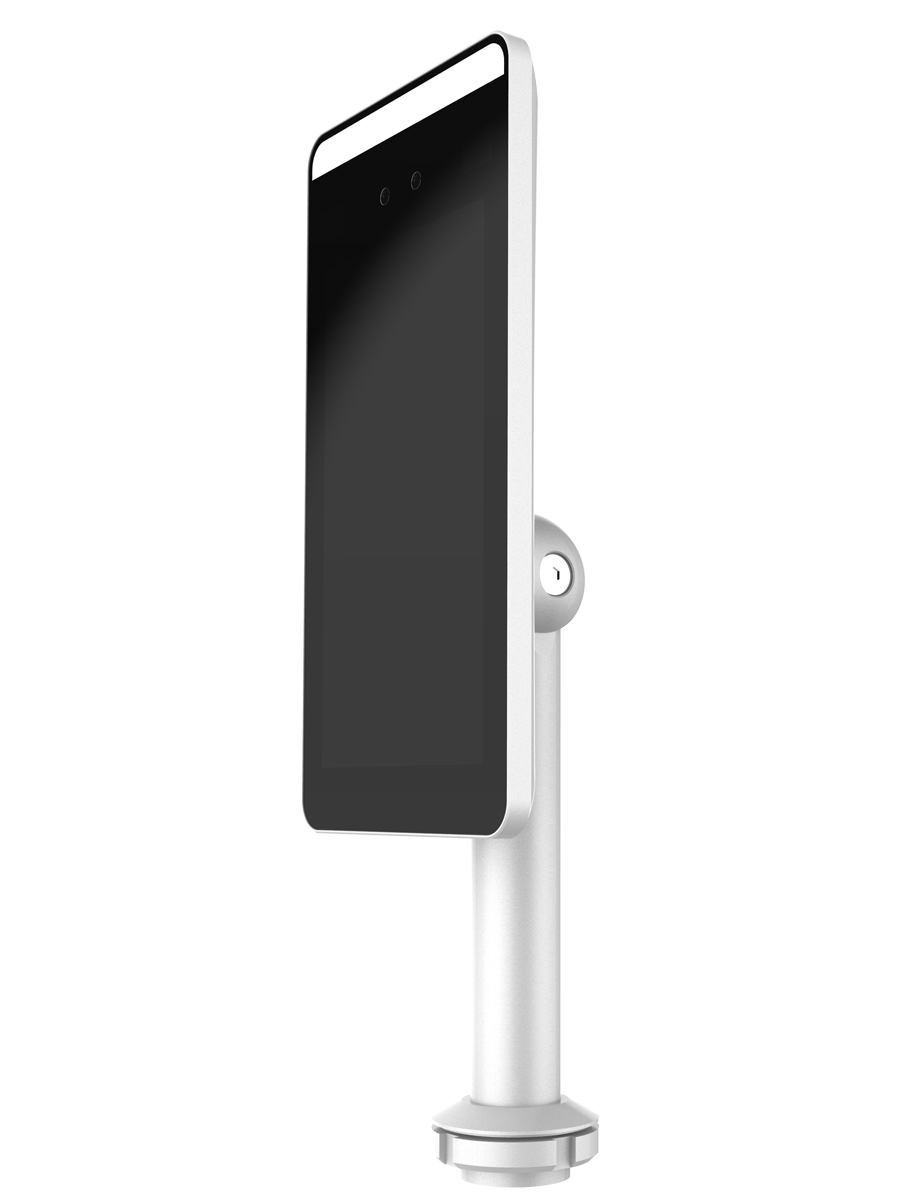 FTC-1000 Facial RecognitionCDVI
The CDVI FTC-1000 is a facial-recognition and temperature-sensing device that provides secure and easy-to-use biometric access control and health management to create hygienic touch-free access.
The reader is made of aluminum alloy and ultra-white tempered glass and can be installed on a desk, stand, wall, gate or floor. Its quick-and-easy installation capability makes it suitable for any environment.
Management software is included for the configuration and administration of devices. The terminal recognizes faces even if the user wears a mask. It has a measuring distance of 1-1/2–4 feet, but CDVI recommends a distance of 2-1/2 feet. It provides temperature readings between 50 and 122 degrees Fahrenheit with a stated accuracy of 0.5 degrees F.
The reader has a capacity of 30,000 faces and provides feedback in three ways:
On the display
Via an audio message
Via an email notification
Dimensions: 8-19/32 in. (h) x 4-25/64 in. (w) x 27/32 in. (d)
Response speed: 200 ms
Camera: 2-megapixel HD, with 30 frames per second resolution
Temperature sensor: Thermopile Infrared NDAA compliant
Power supply (provided): 12 VDC / 2 A
BEA MS41
Three heights of stands are available for the FTC-1000: 13-1/2 inches, 35-5/8 inches (for children) and 57 inches (for adults).
Features:
More info: www.cdvi.ca
Of course, no mention of possible COVID solutions is complete without a touchless actuator. The MS41 is BEA's latest touchless activation plate for areas that require highly accessible and germ-free activation.
The MS41 is an IP55-rated device that's capable of use in industrial and extreme wash-down environments. It has a stainless steel faceplate and an adjustable sensing zone of 4–24 inches.
Its radar detection technology, also called microwave technology, is based on the Doppler Effect. The radar sensor continuously emits microwaves with a certain frequency in a defined area. After movement occurs in the detection field, the emitted microwaves reflect back to the sensor with a frequency shift, resulting in a detection and the door opening.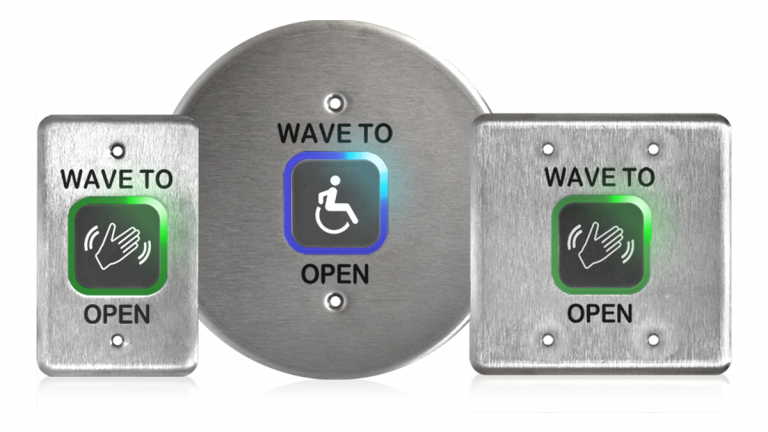 MS41sensorsBEA Sensors
A request-to-exit option is available, and a retrofit transmitter eliminates the necessity for additional power wires.
More info: https://us.beasensors.com
Tim O'Leary is an experienced security consultant and a regular contributor to Locksmith Ledger and this article originally ran on locksmithledger.com