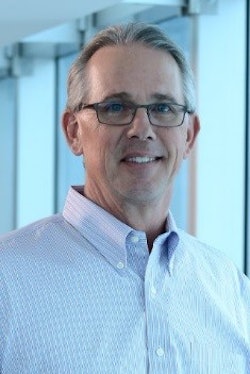 PASS/ DHI conNextions
This October at the 2021 DHI conNextions in New Orleans, Mark Williams, Board Chairman of the Partner Alliance for Safer Schools (PASS), will present the pre-conference Workshop, "PASS Partner Training Program,".  Co-presenters Guy Grace, Director of Security and Emergency Planning for Littleton Public Schools, a suburb of Denver, CO, and Paul Timm, Vice President of Facility Engineering Associates will be joining Williams. The three-hour workshop on Tuesday, October 18, sponsored by the Door Security and Safety Foundation (DSSF) and DHI conNextions, aims to encourage organizations to become a part of the Partner Program to further the mission of PASS and serve as advocates for the PASS Guidelines and Checklist tools with an organization's k12 clients. (There is a fee to attend this pre-conference Workshop.)  
The trio also will have a 60-minute panel discussion during DHI conNextions 2021 core conference program on how to "Become a Safety and Security Resource to Your School Clients." 
We had the opportunity to chat with Williams about his background, his current involvement with PASS, the hopes for the future of the organization, and its training and partner programs.   
Q. Mark, tell us about yourself, your background, and how you got involved with PASS. What is your current role with PASS? 
A. I spent 30-plus years in the security and safety industry in a variety of roles. I had the opportunity to work with end-users and architects in a consultative role across multiple vertical market segments, including k12, higher ed, and health care. For more than 15 years, I enjoyed teaching fire and life safety codes to AHJ and to DHI members. I was asked by my employer back in 2015 to get involved with PASS. I gladly accepted the chance to get involved with this volunteer organization. I have served in a number of support roles over the last 6 years. I currently have the pleasure of serving as the first Board Chairman of the newly formed 501c3 non-profit organization. 
Q. When was PASS established? 
A. PASS was formed in 2013 on the heels of the Sandy Hook Elementary School shooting (December 14, 2012, Newtown, CT). Two organizations—the Security Industry Association (SIA) and the National Systems Contractors Association (NSCA)—collaborated to form PASS as a volunteer organization with the singular focus of providing school administrators, school boards, and public safety officials with a roadmap and guidelines for implementing a layered and tiered approach to enhancing the safety and security of their environments. 
Q. How often are guidelines updated, and what is taken into consideration for guidelines? 
A. We are currently working on the 6th Edition of the Guidelines. Since the Guidelines are a living document, we literally begin planning the next edition as we finish with the current edition. It is a very dynamic environment with technology changing so quickly that we began including emerging technologies in the 5th Edition of the Guidelines. We have numerous subject matter experts (schools and industry) on our Advisory Council that keep us up-to-date on emerging technologies and best practices. Those emerging technologies then make their way into the subsequent edition. So, updating the guidelines is a continuous process. 
Q. Looking into the future, are we seeing touchless access control implemented in schools? Safety and security of such? 
A. Absolutely. After more than a year of the Covid pandemic, schools are looking at touchless technologies as a way of enhancing the safety of their environments. These technologies range from automatic doors to touchless access control, thermal imaging, and prohibited item detection. Some of the technology is newer and we are working to understand to what degree it will be adopted by schools and the impact it will have on safety and security. 
For more information about Mark Williams, visit https://www.safesecureopenings.com/security-safety/article/21485578/more-about-mark-williams-board-chairman-of-the-partner-alliance-for-safer-schools-pass
Q. When was the PASS Training Program established, and why? 
A. Training has always been a part of the PASS approach. These training programs have been refined over the last 5 years to include a Partner Program. Our PASS Partners are stakeholders in the school safety environment who serve as advocates for the PASS Guidelines and Checklist tools with their k12 clients. We are currently working on developing, expanding, and formalizing our training offerings to include more end-user-focused programs such as, "How to Get Started with PASS." 
Q. Who are the main organizational targets for the PASS Training Partner Program in terms of sponsorship? 
A. Our PASS Partner program includes a wide variety of organizations from across the safety and security spectrum. There are a number of non-profit organizations like the National Association of State Fire Marshals (NASFM), Safe and Sound Schools, and the National Association of Schools Boards (NASB). Additionally, we have partners from the media and other practitioners from across the safety and security industry. These practitioners include subject matter experts (SMEs) who are working with schools, as well as security and safety equipment manufacturers. 
Q. How many companies are currently involved in the Partner Program? 
PASS has more than 40 companies currently that have completed our Partner Program training. The Partner Program is relatively new for us and is expanding quickly as our mission is more widely recognized and understood. The more partners we can engage, the bigger the difference we can make in the k12 environment. With 5,000 downloads of the Guidelines and Checklist tools, there is much work to be done in helping these institutions get started. 
Q. How is PASS marketing the program to potential sponsors? 
To date, it has been a grassroots type of approach—word of mouth through our Advisory Council and the hundreds of events and conferences where we have been invited to participate like DHI conNextions 2021. We are engaging with a marketing team who has experience in the space to help us grow the awareness of the PASS organization and the Partner Program. 
Q. How does PASS work within the school systems...locally, regionally, nationally? 
We have a number of different approaches in working with schools, focusing on their unique individual needs and concerns. We have participated in-state school programs and conferences as well as working with individual districts like Parkland, FL, (Stoneman Douglas High School shooting, February 14, 2018) as they reach out to us. Our PASS Partner Program was designed to help our Partners advocate and work with schools in a consultative way to assist them in getting started and answering the three questions that are on the minds of school administrators: 
What do we do? 

How do we prioritize? 

Where do we start? 
We are a nationally recognized safe school organization as PASS is referenced on the schoolsafety.gov website that is published through the efforts of the Department of Homeland Security (DHS), the Department of Education (DOE), the Department of Justice (DOJ), and the Department of Health and Human Services (DHHS). PASS also is referenced in the NFPA 3000, 2021 Edition, which is the Active Shooter/Hostile Event Response (ASHER) Standard. Additionally, PASS is referenced in the National Association of School Boards "Schools Safety Center," among others. 
Q. Are district school superintendents involved? 
A. We have a school superintendent on our Advisory Council, who has been involved in safe schools at the federal level and we are looking to add more. Ideally, we want to expand the participation of superintendents to include representatives from across the country. 
Q. Is PASS working with any other industry organizations to get the word out about PASS and its training program? 
A. Absolutely. We work with organizations like the Door and Hardware industry (DHI) through their Door Security and Safety Foundation (DSSF), as well as the Security Industry Association (SIA) and the National Systems Contractors Association (NSCA). These organizations are key advocates for PASS and for safe schools.  
For more information on the pre-conference workshop, DHI conNextions or to register, visit www.dhiconnextions.com.