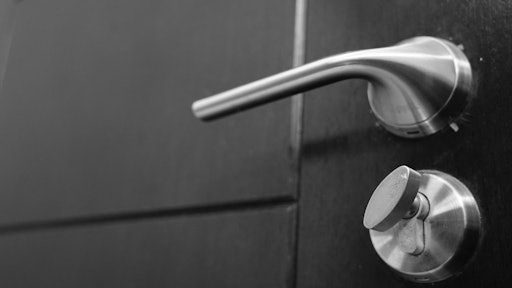 Pexels
As the importance of sustainability continues to grow, building and security system designs need solutions to meet construction guidelines. Typically, sustainable building rating systems promote a whole-building approach to sustainability by recognizing performance in key areas of environmental and human health.
Exterior doors, energy, and atmosphere
LEED V4 now references the energy guidelines for exterior doors in ASHRAE 90.1-2010. U factors for exterior door opening solutions will remain at 0.7 for climate zones 1-6 and 0.5 for climate zones 7-8. Allowable operable air infiltration drops from 0.4 cfm/2sf2 to 0.2 cfm/sf2 under operable test conditions. LEED v4 asks designers to achieve 10 - 48% additional savings beyond these guidelines. National Fenestration Rating Council (NFRC) OR AAMA/WDMA testing will be required and door openings need labeling. Energy efficient door opening products like insulated doors and kerf/thermally broken frames all fitted with thresholds and gaskets can help meet more stringent requirements. According to Amy Vigneux, Director of Sustainable Solutions for ASSA ABLOY Door Security Solutions, "buildings account for roughly 40% of global energy consumption and can make a big dent in energy demand."
PoE lock solution
Power over Ethernet locks reduce the energy consumption of electronic access control systems. PoE locks require little electricity and are powered by the same data cables that connect to phones, computers, and other devices. Since this uses the same IP networks, streaming the installation process reduces costs and components and minimizing power consumption.
Many facilities incorporate traditional Electronic Access Control (EAC) systems. These components are all connected to an access control panel and require a low voltage power supply. Many of these supplies use a significant amount of power even on standby mode and require additional infrastructure and power to operate.
The development of PoE devices has significantly improved the performance of EAC systems. When the total Life Cycle Analysis (LCA) of a PoE system is considered, the result is less energy and material used during manufacturing, shippings, installation, and use. PoE locks are energy efficient offering only 2.85 watts per lock, which is 50% less than EAC devices.
Reducing power consumption with actuators
Electronic locking products are being updated to lessen their energy draw. The actuator does not produce heat and load on a physical access control system is less sensitive to extended wire, and operates across a wider voltage range. Such technical improvements drastically increase the energy efficiency of access control products, making them a perfect fit under the new LEED v4 guidelines.
Companies in this article